This article is about the actual person. For the fursona, see Renard (character).
Renard
Birth
May 22, 1988 (21 years)
Real Name
Dave R.
Debut in MGD
Mungyodance
Songs in MGD
A lot, under many aliases
Gender
Says he is agender and prefers gender-neutral pronounces. Though his characters vary in gender
Aliases
Sonitus Vir, Emoticon, Lollipop, Hecate, Kitsune², Neko, MGD Assault Force, MGD-Crew, Azrael, Jaql, D-Mode-D, Omicron Complex, Sigma, Jackal Queenston, Mayhem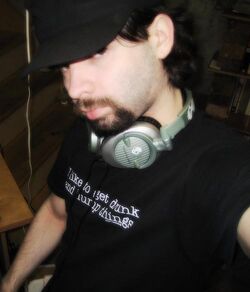 Dave, better known as Renard, is the primary in-house musician and the director of Mungyodance. He is right-handed. His music-making program of choice is MODPlug Tracker.
Community content is available under
CC-BY-SA
unless otherwise noted.