Dash Hopes II

Artist
Renard
Year
2007
Debut
Mungyodance 3: The Third Rave
BPM
500
Difficulties
INSANE
Ratings
XXX (Over 200+ as rated in the R21 pack.)
MGD3 Channel
Mungyodance 3 Productions
Why even try?...

Dash Hopes II is a song by Renard for Mungyodance 3 along with Dash Hopes III. It is the sequel to Dash Hopes, the final unlockable song in Mungyodance 2.
Fakes and Parodies
Edit
Pictures and a video from the MGD3 party show that Dash Hopes II was bag in disguise, although that was probably for the sake of the party. Statements have appeared that there was both a fake and a real Dash Hopes II in that build. The real one wasn't recorded. Three songs were released that had the name "Dash Hopes II".
"mgd3 leak" Version
Edit
The version posted in the "mgd3 leak" was actually DJ Voltage's "Totally Impossible" simfile from many years ago. The background features a monkey penis.
Mashup Version
Edit
The other fake was a mishmash of random songs, then breaking into a bit of heavily sped-up Yakety Sax before mashing a bit more, then finally play the ending to Dash Hopes (the original) and more than twice the normal speed, with a person saying "Hiiiiii Dash Hopes, Dash Hopes II, yaaaay, Dash Hopes, Dash Hopes" played over it.
Other Mashup
Edit
The other mashup appeared on the third page of the butchers shit shack! (sic). It starts with an ominous brooding sound then switches to Ice Cube's "No Vaseline" with various high frequencies being scattered around it.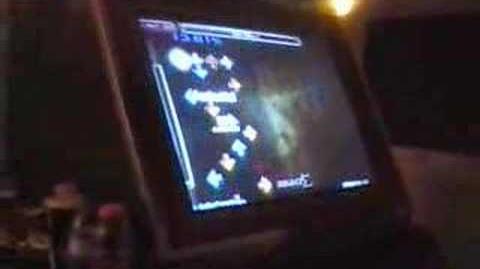 Community content is available under
CC-BY-SA
unless otherwise noted.